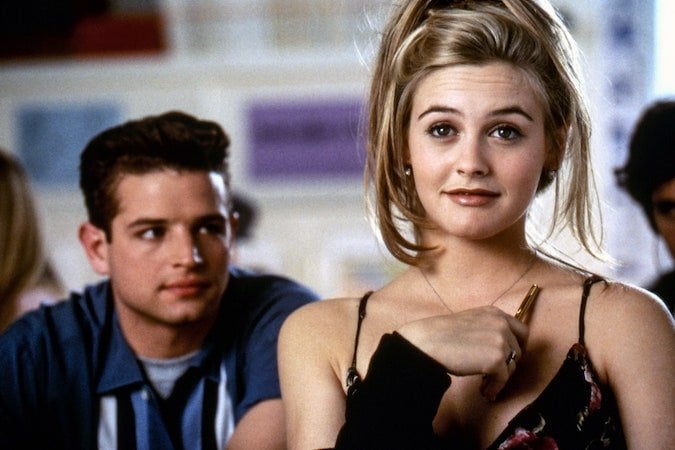 Cher's friendship with Christian is replicated in Silverstone's real life friendship with designer Christian Siriano
"Christian Siriano is like my real-life Christian," Silverstone said about her friendship with fashion designer Christian Siriano in her Vogue interview. She added that their friendship partially stems from his appreciation of the film and how it helped popularize LGBTQ representation in mainstream culture.
"Whenever we hang out he's basically like my boyfriend. We love each other so much and I'm sure some of that stems from him really admiring Clueless and what Cher meant to him and all of his friends growing up."
Cher's optimistic persona developed from Heckerling's fascination with positivity
Reflecting on the development of Clueless and Cher, Heckerling told The Wrap that she first conceived of Cher's character through her interest in investigating positivity.
"Positivity fascinates me — I don't understand it," Heckerling noted. "I'm very curious about how that could be, so I started to think about a character that would be so happy and sure things would work out and what would their life look like?"