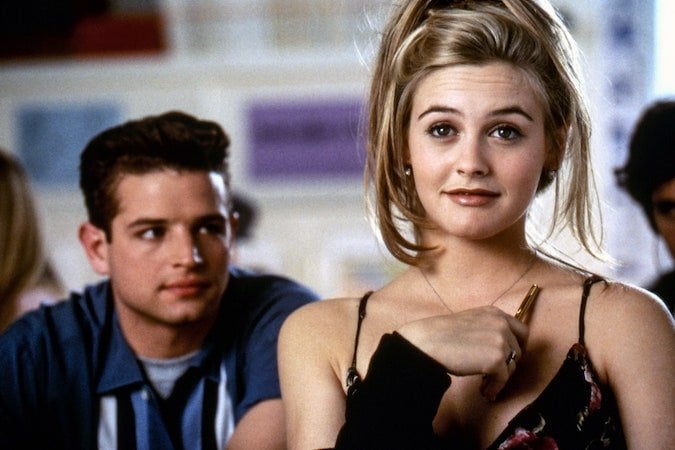 Silverstone didn't realize how influential the film's fashion would be during shooting
"I just didn't understand it at the time," Silverstone told Vogue of the film's groundbreaking fashion, which influenced the preppy '90s wave that we still imitate today.
Silverstone recalled watching the film several years ago at the Hollywood Forever Cemetery with her son and costume designer Mona May, and finally understanding the film's fashion legacy.
"Every single costume was like a Broadway entrance," she commented. "It's like when your favorite star comes onstage for the first time and you lose your mind."
Silverstone reflected on her own fashion choices as a teenager, noting the stigma she felt around fashion and cosmetics.
"I wore the same thing all the time because I grew up believing an interest in fashion was materialistic and I wasn't interested," she said.
20th Century Fox was displeased with Cher's relationship with her step-brother
In an interview with The Wrap, Heckerling revealed that 20th Century Fox, the studio producing Clueless before it landed at Paramount, was not fond of Cher's relationship with her step-brother, Josh.
"20th Century Fox was like, "that's disgusting" and I was like, 'Why, it's not incest because my grandparents were step-siblings and within the Jewish ghetto it wasn't a man or woman, you don't stay single and see what's the best person you can get,'" Heckerling said.
Given that her grandparents were step-siblings, Heckerling didn't find the relationship too far-fetched, adding, "in the traditional rom-com, you realize the person under your nose is the person you should be with."
Silverstone weighed in on this relationship in her Vogue interview: "We're not blood, so it's not like illegal in that way. But it is really weird when you think about it."