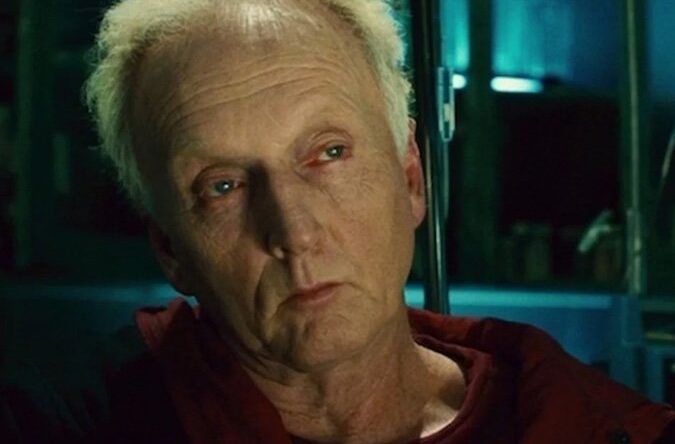 Tobin Bell is returning as the Jigsaw Killer, aka John Kramer, in the next Saw film, which will be directed by Kevin Greuter, who previously directed Jigsaw, Saw VI and Saw: The Final Chapter, which was not, obviously, the final chapter.
Jigsaw terrorized his morally compromised victims in the first three Saw films, then died of cancer, only to return via flashbacks. The latest Saw film, Spiral: From the Book of Saw, featured a Jigsaw-like killer facing off with Chris Rock as a troubled cop.
Also Read: Where Do the Saw Movies Take Place? Spiral Director Explains Why You'll Never Know
"What a thrill to be reuniting with Tobin," said franchise producers Mark Burg and Oren Koules. "His performance as John Kramer is part of the magic that made this franchise a phenomenon and his character is an active part of this film."
A Lionsgate statement about the film reads: "The return of Bell to the franchise furthers Lionsgate and Twisted Pictures' goal of a film that captures everything Saw fans love about the films, while also keeping them guessing with all-new traps and a new mystery to solve."
Spiral earned $40 million, a modest pull for the billion-dollar Saw franchise, but was released in May 2021, when many viewers remained very hesitant about returning to movie theaters. It's unclear what the return to the core Saw story means to the Spiral offshoot. The new film is due out October 27, 2023.
Prior to Saw, Bell, who is now 80, appeared in films including The Verdict, Goodfellas, The Firm, In the Line of Fire, Malice, and The Quick and the Dead. He is represented by Bobby Moses at Mavrick Agency, Kate Edwards at Grand View Management, and attorneys Tanya Mallean and Bill Skrzyniarz at Skrzyniarz & Mallean.
Saw was a surprise hit in 2004, and sent Lionsgate scrambling for a sequel. Enter Darren Lynn Bousman, a broke aspiring filmmaker who had recently gotten fired from a series of assistant jobs. With help from industry friends, Bousman rigged a bidding war for his horror script The Desperate. Someone quickly realized The Desperate could be reworked into a fast Saw sequel, and suddenly, a franchise was born. Bousman even finagled his way into directing Saw II, which turned out to be a huge success, and Bousman went on to direct Saw III and IV, as well as Spiral.
Bousman tells the story in an episode of the MovieMaker podcast you can check out on on Apple or Spotify or here:
Main image: Tobin Bell as Jigsaw.
Share: