What's the greatest superhero movie ever? For our money, it's one of the following — presented from least great to all-time greatest.
Disagree? That's great — let us know in the comments. But here's our list.
12. Logan (2017)
A break-all-the-rules story of sacrifice, loss, and one loner's struggle to get through centuries on this planet doing more good than harm. Director James Mangold proved once and for all that comic book movies aren't just for kids with a metaphorical story of aging as gracefully as you can.
Mangold returned to the theme of an aging action hero, meanwhile, in the recent Indiana Jones and the Dial of Destiny. But honestly, we prefer Logan.
11. Blade (1998)
Blade isn't perfect, but it expanded everyone's idea of what a superhero movie could be by pulling from one of Marvel's lesser-known heroes: a vampire hunter who wears a leather jacket instead of a cape or tights. Blade opened the door to the reality that Marvel could have as much or even more success with its second-tier or forgotten characters, like Ant-Man or the Guardians of the Galaxy, than it could with heroes we had seen onscreen before.
We also love a superhero movie that managed to keep us rapt without excessive CGI that has ruined so many otherwise good superhero films, like Wonder Woman.
And of course Wesley Snipes is awesome in the lead role, and delivers the classic line, "Some mother—-er's are always trying to ice skate uphill."
10. X-Men: Days of Future Past (2014)
A fairly faithful screen adaptation of one of Christopher Claremont's most iconic storylines from the comics, though it puts Logan (Hugh Jackman) center stage instead of Kitty Pryde and ambitiously melds the X-Men movies of the 2000s and their prequels of the 2010s.
Long before the many movie metaverses made time travel or alternate realities feel exhausting, this X-Men film had what was then a fresh and thrilling take. The 1970s set-section is astonishingly good, but it loses points for the dreary bookends set in a dismal near-future, in which the CGI is uninspiring.
9. Deadpool (2016)
The most flat-out hilarious comic-book movie ever made, which made it to the screen through Ryan Reynold's stubborn insistence that one of Marvel's weirdest, least likely screen stars could be one of its greatest.
And yes, we're excited for Hugh Jackman to pull his claws out of retirement for Deadpool 3.
8. X2: X-Men United (2003)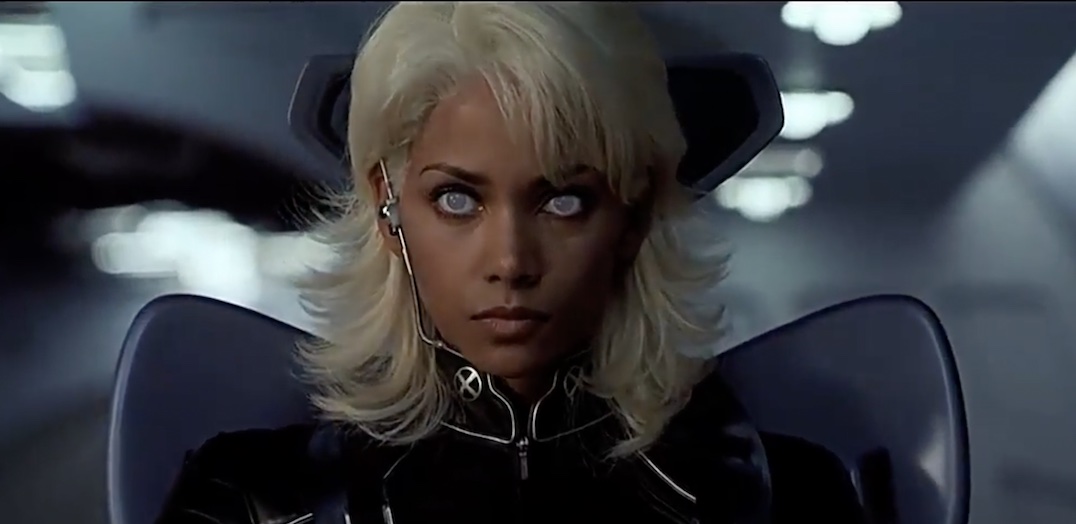 2003's X-Men 2 far improves on the original from the first scene: It starts with Nightcrawler (Alan Cumming) operatically invading the Oval Office, and never slows.
The fight between Wolverine (Hugh Jackman) and Lady Deathstryke (Kelly Hu) feels far more grounded and high-stakes than terrible CGI fights that would ruin so many superhero movies in the years to come, and a pre-Succession Brian Cox is menacingly flawless as Col. William Stryker, a very believable nemesis to our favorite band of mutants.
7. Spider-Man 2 (2004)
Peter Parker (Tobey Maguire) learns that with great power comes not just great responsibility, but great sacrifice, as he realizes that his role as Spider-Man endangers the love of his life, Mary Jane Watson (Kirsten Dunst). Doc Ock (Alfred Molina) is one of the all-time best spider villains, and the highlight of the whole film comes in a truly marvelous sequence in which New York City saves Spidey, for a change.
And it's the most romantic of all superhero movies — except for the movie at No. 2 on our list.
6. Black Panther (2018)
The world-building is stellar and acting top-notch throughout. Michael B. Jordan plays perhaps the MCU's best villain ever, and Chadwick Boseman delivered a beautiful turn as a king torn between his people and the people of the world in this Best Picture nominee from Ryan Coogler.
It's kind of stunning that both Black Panther and Infinity War were released just months apart — the two films clearly mark the high point of the MCU.
5. Avengers: Infinity War (2018)
After an astonishing opening that promises anything could happen, Infinity War invests in character development as much as action before ending on a cliffhanger to end all cliffhangers. Its sequel, Avengers: Endgame, not only resolves that cliffhanger but also pays off more than a decade of Marvel superhero movie storylines.
4. Spider-Man: Into the Spider Verse (2018)
Gadzoinks, 2018 sure was good for super hero movies.
Breaking with every kind of staid tradition, this boldly experimental, utterly gorgeous animated film is a loving, awe-inspiring homage to decades of Spider-mythology and an optimistic look ahead at what comic book movies — and their young fans — can aspire to be.
We just wish its often-fantastic sequel, Across the Spider-Verse, hadn't ended on such a tough cliffhanger.
3. The Incredibles (2004)
Pixar's The Incredibles is both a great family superhero movie and a dark deconstruction of superhero tropes — note that Mr. Incredible bails out on the business because of legal threats, not because of bad guys.
The animation is groundbreaking and stellar, combining dynamic character design with Art Deco touches that harken back to the early days of Batman and Superman. It's funny, it's sweeping, it's curiously dark. The grainy black-and-white rescue segment takes it to a daring new level. It's a super movie in every way.
2. Superman (1978)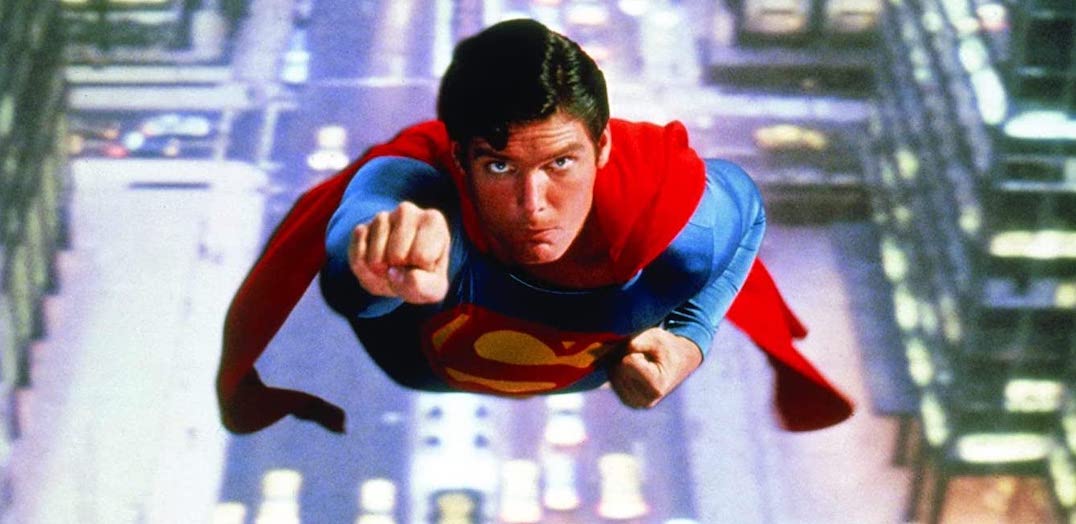 The film that started it all. Its earnestness and total reliance on practical effects — as well as stellar performances and moving love story between Lois Lane (Margot Kidder) and Supes make it feel more charming and inspiring with each passing year. Christopher Reeve will always be our Superman, and, as we mentioned, it's the most romantic superhero movie.
Also: John Williams' score is one of the best for any movie ever.
1. The Dark Knight
This is the most obvious choice — a jittery, chilling morality play in which everyone does everything right, anchored by Christian Bale as the best Batman and Heath Ledger in an Oscar-winning role as one of the best-ever screen villains, a mastermind posing as a clown. The more you watch it, the more you appreciate its witty foreshadowing, hidden-in-plain sigh complexity, and sheer ambition.
One could argue this doesn't belong on a list of superhero movies, since no one has super powers… but that's part of what we love about The Dark Knight.
P.S.: We compiled this gallery through a conversation with the hosts of the Low Key Podcast, which you can check out here.
Main image: Jennifer Lawrence as Mystique in X-Men: Days of Future Past.
Editor's Note: Corrects misstatement in lede.
Share: