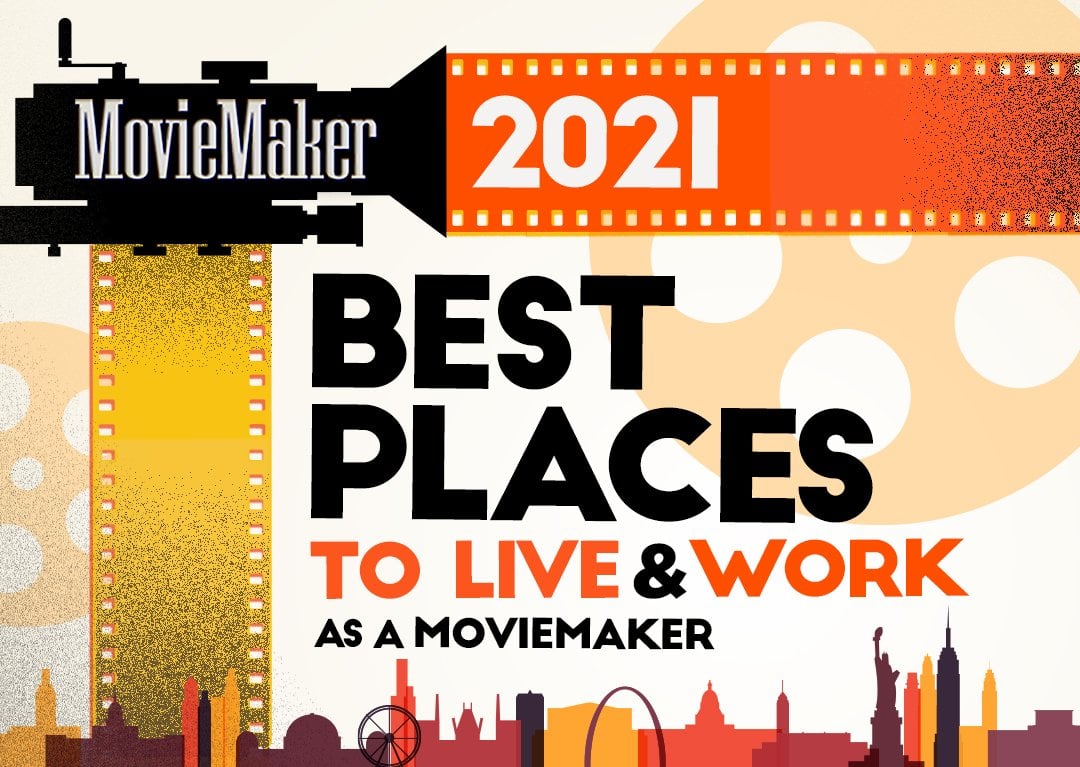 BIG CITIES (continued)
1. Albuquerque
Albuquerque is at the top of our list for the third consecutive year, and it just keeps getting better for moviemakers. In 2018, Netflix bought Albuquerque Studios and pledged to spend a billion dollars in the region. This past fall, it doubled down by announcing another billion. Albuquerque Studios is now the home to a slew of shows and films, including the fourth season of Stranger Things.
It isn't all Netflix, either. NBCUniversal's state-of-the-art TV and film studio, announced in 2019, is expected to bring a production spend of $500 million over the next decade.
New Mexico Economic Development Cabinet Secretary Alicia J. Keyes, who previously ran the Albuquerque Film, Television and Media Office and was instrumental in the Netflix deal, left Los Angeles a few years ago to return to her home state, and has a long list of reasons she made the move. "It's quality of life. The people are fantastic. I love the outdoors. I don't like being in traffic. I like being around people who welcome you. And we're all very connected here. It's a community that is very tight," Keyes told MovieMaker. "You can buy a house here. Once people get here, it's just hard to leave, because it's so beautiful." The region is varied enough to double for leafy 1980s Hawkins, Indiana — but also has locations that can serve as 1940s Los Angeles, Old West towns, Afghanistan and even Mars. Keyes also notes that "we do have proper cities here," with plenty of tall buildings.
Breaking Bad may have done more than any other show to put New Mexico on location scouts' lists, with its lush displays of its powder-blue skies, 310 days of sunshine, unspoiled desert and haunting cottonwoods. But it's not all about appearances — there's up to a 35% tax credit, and New Mexico is building the moviemakers of the future with its Film Crew Advancement Program, which provides 50% wage reimbursement for up to 1,040 hours of on-the-job training of New Mexico residents. The opportunities don't end there.
"With excellent local training programs, Albuquerque is nurturing and training a full pipeline of local talent into world-class crews," says the city's film liaison, Karen Criswell. "Programs include points toward union membership, COVID certification courses, games and animation, and the study of emerging technologies like AR/VR. Training is provided by the University of New Mexico, Central New Mexico Community College, and other local academic institutions and organizations."
New Mexico also takes COVID-19 very seriously, shutting down productions from March through September of 2020 and requiring all productions to adopt strict safety standards.
All that, and it's a two-hour flight to L.A. for those big industry meetings you just can't do over Zoom.
Continue for our Best Places to Live and Work as a Moviemaker: Small Cities & Towns