Terry Donahue and Pat Henschel pictured in A Secret Love courtesy of Netflix
If you're looking for documentaries on Netflix to watch that pack a punch but don't cross over into the murder-and-mayhem genre, we've got you covered. Some of the films on this list are about crime, but some are about love — others are about friendship. One is about a music icon. There's something on this list for everyone, except those who are interested in grizzly serial killer stories. If that's more your speed, head on over to our list of 9 captivating Netflix true-crime documentaries you might have missed.
Non-Murder Documentaries on Netflix in 2023
But if you just want thought provoking and mildly disturbing instead of full on slasher vibes, here's our list of nine eye-opening documentaries on Netflix that aren't about murder. All of these are currently streaming on Netflix as of the time this story was published in March 2023.
Pamela, A Love Story
This documentary is for those who love Pamela Anderson — or those who just want to learn more about her life from her perspective instead of through the lens of pop culture. Here's Netflx's description of the doc: "In her own words, through personal video and diaries, Pamela Anderson shares the story of her rise to fame, rocky romances and infamous sex tape scandal."
Tell Me Who I Am
If you like emotional documentaries about family, this one is for you. It follows a pair of twin brothers, one of whom has just lost his memory in a motorcycle accident. Here's Netflix's description: "When 18-year-old Alex Lewis wakes up from a coma after surviving a motorcycle accident, the world is not one he remembers. He has forgotten everything. His home. His parents. He can't even remember his own name. The only thing he does know is that the person sitting next to him is his identical twin brother, Marcus. Alex relies on Marcus to to give him his memory back; to tell him who he is. But the idyllic childhood Marcus paints for his twin conceals a dark family secret. Now, after decades of hiding the painful realities of their past, Alex and Marcus go on a journey together to face the truth and finally discover who Alex really is."
White Boy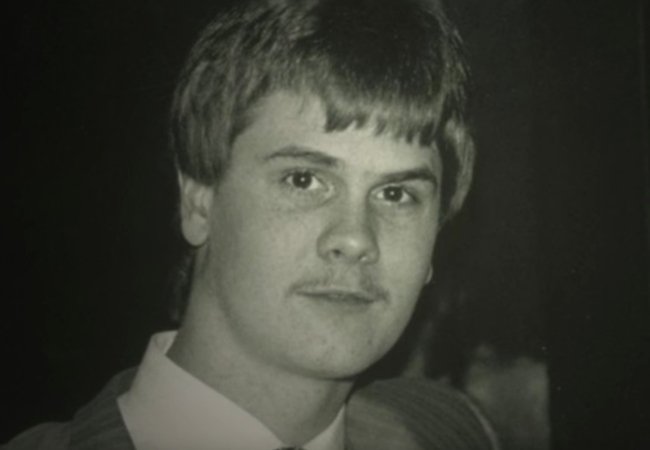 Rick Wershe Jr., formerly known as "White Boy Rick," rose to fame in the 1980s as a drug dealer in Detroit, Michigan. He became famous for befriending high-ranking members of drug clans when he was only a teenager and was ultimately given a life sentence when he was just a teenager. But the 2017 documentary White Boy tells a very different story about Wershe Jr.'s life on the streets of Detroit — and the conviction that made him the longest-serving Michigan inmate who was convicted as a juvenile of a non-violent crime.
After you watch the doc, if you want to know how Rick Wershe Jr. is doing now, I've got all the details here.
My Octopus Teacher
This is one of the most emotional docs on this list. Fair warning: you might cry. But in the best way. Here's Netflix's description: A"fter years spent filming some of the planet's most dangerous animals, Craig Foster was burned out and depressed, his family relationships in turmoil. He decided to put a halt to his career to reconnect with his own roots – the magical underwater world of the kelp forest off the coast of his hometown – Cape Town, South Africa. For nearly a decade, Craig went diving daily in the icy cold waters, ditching wetsuit and scuba rig in one of the most predator dense places on earth. The common octopus he met and tracked became first his subject, then his teacher, showing him things no human had ever witnessed. Shot over eight years, with 3000 hours of footage, My Octopus Teacher documents a unique friendship, interaction and animal intelligence never seen before."
A Secret Love
This beautiful LGBTQ documentary shows a rarely seen, true 60+ year love story between two women who spend their lives together. Here's Netflix's description: "A SECRET LOVE tells an incredible love story between Terry Donahue and Pat Henschel, whose relationship spans nearly seven decades. Terry played in the women's professional baseball league, inspiring the hit movie A LEAGUE OF THEIR OWN. But the film did not tell the real-life story of the women who remained closeted for most of their lives. This documentary follows Terry and Pat back to when they met for the first time, through their professional lives in Chicago, coming out to their conservative families and grappling with whether or not to get married. Facing the hardships of aging and illness, their love proves resilient as they enter the home stretch."
Stay on Board: The Leo Baker Story
This is one of my favorite documentaries that came out last year. Following the story of trans pro-skateboarder Leo Baker, this doc allows Leo a chance to tell his story in his own words, from growing up in the skateboarding community to coming out to dropping out of the Olympics. Here's the official synopsis: "As he faces the sharpening stakes and intensifying disconnect between how the world sees him and who he knows himself to be, the pressure to keep on the course or be true to himself comes to a career and life-defining turning point. Stay on Board is Leo's journey balancing the gendered world of sports, transition, society, and skate culture, which ultimately leads him to the punkest thing imaginable."
If you're interested in learning more about Leo, I interviewed him here.
The Social Dilemma
This one is truly an eye-opener. If you're looking for a reason to take a social media detox, this doc will give you that and more. After watching this, you may never want to log onto social media again. Here's Netflix's description: "We tweet, we like, and we share— but what are the consequences of our growing dependence on social media? As digital platforms increasingly become a lifeline to stay connected, Silicon Valley insiders reveal how social media is reprogramming civilization by exposing what's hiding on the other side of your screen."
Ghosts of Sugarland
This one is fascinating and very sad. "A group of suburban Muslim friends trace the disappearance of their friend 'Mark,' who is suspected of joining ISIS," read Netflix's description. Ghosts of Sugarland grapples with the clash between Western and Muslim culture through the lens of a social outcast looking for a place to belong. If you want to watch a documentary in less than the time it takes to watch an episode of Seinfeld, this one is for you — it's only 21 minutes.
Biggie: I Got a Story to Tell
This doc was as joyful as it was heartbreaking. I know I said there wouldn't be murder on this list, and that technically this doc breaks that rule because Biggie was murdered. But that's not what the essence of this doc is about — there's no grizzly details or disturbing imagery here. It's about Biggie's life and the joy he brought to the world. This doc offers a better understanding of who he really was as opposed to the urban legends around him. It also sets the record straight about the so-called "beef" between him and fellow rapper Tupac. I spoke to the director about how the documentary explains that the rumored feud between them was overblown. Watch if you love Biggie's music and music history.
Share: