Lucie Blackman pictured in Missing: The Lucie Blackman Case on Netflix
21-year-old British woman Lucie Blackman went missing in Tokyo, Japan in 2000. Her tragic story is at the center of Netflix's new true-crime documentary Missing: The Lucie Blackman Case.
Lucie had moved to Japan after graduating college in order to see the world. She was working as a hostess at a club in Tokyo's Roppongi neighborhood when she suddenly vanished on July 1, 2000.
Lucie was reported missing after the man whose guest house she was renting realized she hadn't returned home and couldn't contact her. Panicked, Lucie's father Tim Blackman flew to Japan with the goal of bringing media attention to his daughter's case and pressuring the Tokyo Police to work harder to find her.
What Happened to Lucie Blackman
At first, police struggled to find a lead. But then, stories began to come out about a mysterious, wealthy man who had been taking young, female hostesses to the seaside and then drugging and raping them while they were unconscious, leaving them disoriented and in pain the next day.
The yet-unidentified predator had managed to operate under the radar for years because many of the women who worked as hostesses in the Roppongi neighborhood had expired Visas and feared police would deport them if they came forward. But after building trust with other victims, one woman gave police the man's name and cell phone number she had written down in her notebook.
Though the name turned out to be one of his many aliases, they were able to check the call history of the number and found that the man had called Lucie Blackman.
Police ultimately identified him as Joji Obara.
He was arrested, and after searching his apartment, they found over 400 videotapes showing him raping unconscious women. They also found a notebook in which he had written that he would "dedicate" himself to "becoming evil."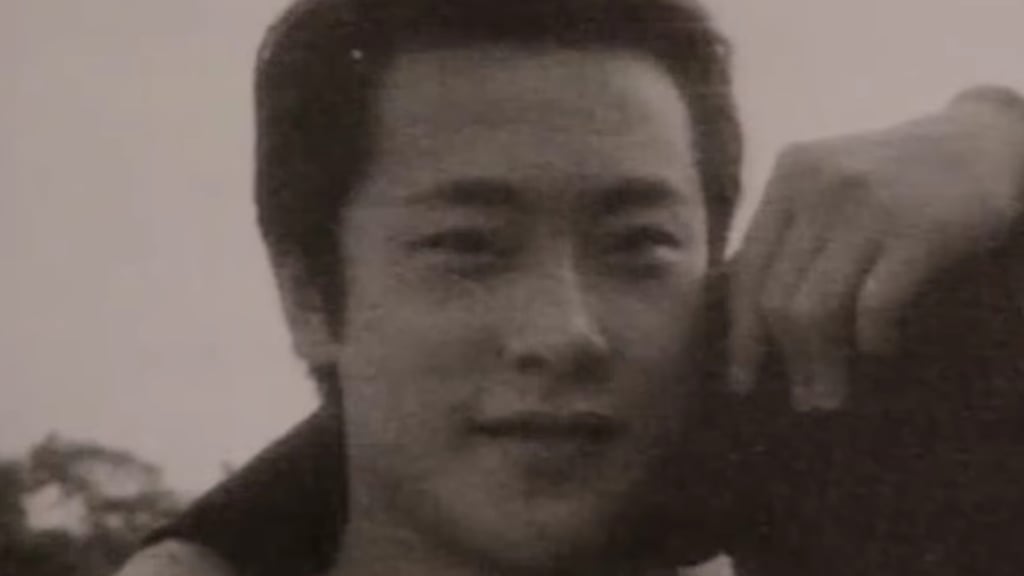 His other victims include 21-year-old Carita Ridgway, who died of complications from Chloroform exposure after Obara left her at a hospital claiming she had food poisoning.
From evidence they found in Obara's apartment including several sales receipts, police put together a timeline of Blackman's last days.
On July 1, Obara drove her to the seaside town of Zushi where he had property. A waitress recognized her picture and confirmed that she had dined with Obara at a restaurant in Zushi Marina that day, after hich Blackman was never seen or heard from again.
On the night of July 2 into the morning of July 3, Obara headed back to Tokyo. On July 4, police were able to track his movements based on the receipts. Some of the items he bought included a chainsaw, cement, and a portable tent.
On July 5, he then traveled to one of his other properties in Blue Sea Aburatsubo. Another resident in the building had complained about noise coming from his unit.
Also Read: What Happened to Mike Williams, Missing Duck Hunter From Cold Case Files?
Police deduced that Lucie was killed on July 1 in Zushi and that Obara transported her body to his Aburatsubo condo to dismember and dispose of her.
But in order to put him on trial for murder, police had to find Lucie Blackman's body.
With only one final week to search, Assistant Inspector Yuji Nozoe of the Tokyo Metropolitan Police found her body on Feb 9, 2001, 223 days after she went missing.
She was buried in the sand inside a cave on the beach in Aburatsubo.
"I relied on my hunch," Nozoe said in the documentary.
He overturned a bathtub that was covering a spot in the sand that was crawling with bugs. Then he dug until he found a sack.
"At first, it seemed like a big burlap sack. And when I opened it, I was certain it was Lucie," he said.
Where Is Joji Obara Now?
Joji Obara was charged with abduction, rape resulting in death, the disposal of Lucie Blackman's body, and rape resulting in the death of Carita Ridgway.
To the shock of police and Blackman's family, he was convicted of his crimes against Ridgway and 8 others, receiving a life sentence — but found not guilty of the charges related to Blackman.
The family appealed, and after a retrial on Dec. 16, 2008, Obara was ultimately convicted of dismembering and abandoning Blackman's body.
He is currently serving life in prison without the possibility of parole, according to Insider. He is 70 years old.
Honoring Lucie Blackman
In 2010, Superintendent Akira Mitsuzane of the Tokyo Metropolitan Police visited Blackman's grave in her hometown of Sevenoaks, England, to pay his respects.
"Lucie's grave is in a churchyard. Her name was written on the marker. 'A star lighting our sky,' the tombstone said," Mutsuzane recalled.
Now, police officers who worked on Lucie's case make a habit of visiting that beach in Aburatsubo to honor her spirit.
"The fact that Lucie came from a foreign country to work and then became a victim of such a crime has left certain emotions in my heart," said Tokyo Metropolitan Police Superintendent Katsuyoshi Abe.
"Every year since, we go there to appease her spirit and to pray that she rests in peace. We've been going there for the last 20 years."
Missing: The Lucie Blackman Case is now streaming on Netflix.
Main Image: Lucie Blackman pictured in Missing: The Lucie Blackman Case on Netflix
Share: